A Health Coach
Partners with You to create healthy habits
Facilitates confidential conversations
Listens to You without judgment
Checks in w/ You regarding weekly/longterm goals & progress
With Your permission, shares relevant resources
Health coaching is about Your transformation. 
It's about elevating Your consciousness
around the moments
in which you make choices
to create Your life.
You know Your choices better than anyone.
You are the Authority of your life. I am Your ally.
What is present in Your story?
What is Your agenda?
What are You willing to create in this moment?
In the next moment?
I support You
– with unconditional productive regard
– without judgement
I am a change agent who listens closely as You speak
about Your motivations and strategies for change.
We will draw on
– Your inherent wisdom and discernment
– Your resources and support
ADAPT Certified Functional Health Coaches are trained in
Ancestral Health
Character Strengths
Habit Change
Mindfulness
Motivational Interviewing
Nonviolent Communication
Positive Psychology
Stages of Change
So much more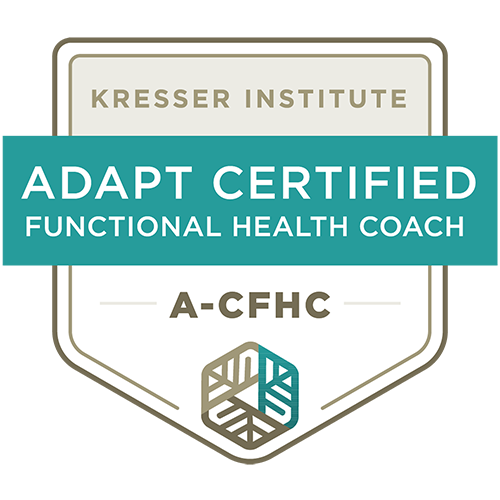 Michele Mathre
ADAPT Certified Functional Health Coach